Pratap Chandra Mohanty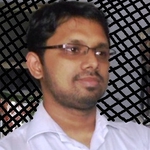 Pratap Chandra Mohanty
Assistant Professor
pratapfhs[at]iitr.ac.in
+91-1332284884
Areas of Interest
Innovation and Development, ICT, Digital Divide, e-governance, Rural Innovation, missing middle
Microeconomics, International Trade, Macroeconomics, Development Eco , Public policy and governance
Professional Background
| From | To | Designation | Organisation |
| --- | --- | --- | --- |
| 2016 | --- | Asstt. Professor | Indian Institute of Technology Roorkee |
| 2011 | 2014 | Asstt. Professor | Indian Institute of Foreign Trade (IIFT), New Delhi |
| 2013 | 2014 | Visiting Professor | Indian Institute of Management (IIM) Indore |
| 2007 | 2016 | Asstt. Professor | Delhi University |
Honors and Awards
| Award | Institute | Year |
| --- | --- | --- |
| Teaching feedback 4.43/5 | Indian Institute of Foreign Trade, New Delhi | 2012 |
| NET and JRF | University Grant Commission | 2003 |
| Topper and Distinction in B.A.(Honours) | F.M. University | 2001 |
Educational Details
| Degree | Subject | University | Year |
| --- | --- | --- | --- |
| Ph.D. | Economics of Digital Divide and Diffusion Theory | Jawaharlal Nehru University, New Delhi | 2014 |
| M.Phil. | Environmental Economics | Jawaharlal Nehru University, New Delhi | 2005 |
| M.A. | Economic Development and Planning | Jawaharlal Nehru University, New Delhi | 2003 |
| B.A. (Honours) | Economics (Hons.) and Statistics | F.M.University | 2001 |
Administrative Background
| From | To | Designation | Organisation | Level |
| --- | --- | --- | --- | --- |
| 2015 | 2016 | Member, Governing Body(the Apex body) | CVS, Delhi University | |
| 2010 | 2011 | Head of the Economics Department | CVS, Delhi University | |
| 2010 | 2011 | Member as teachers' Representative, Governing Body | CVS, Delhi University | |
| 2015 | 2016 | Convener, Attendance Committee | CVS, Delhi University | |
| 2014 | 2016 | Member, Discipline Committee | CVS, Delhi University | |
Participation in seminars
| Name | Place | Sponsored By | Date |
| --- | --- | --- | --- |
| Singapore Economic Review Conference | Singapore | SER and University of Manchester | 03/08/2007 |
| ISPIM-ASIA conference | Jawaharlal Nehru University, New Delhi | Ministry of Information Technology, Government of India | 10/01/2007 |
| Silver Jubilee Conference on Human Development | Indira Gandhi Institute of Development Research, Mumbai | Indira Gandhi Institute of Development Research, Mumbai | 27/09/2013 |
| Socio-Economic and Educational Status of Muslims in Maharashtra | Tata Institute of Social Sciences (TISS), Mumbai | TISS | 21/12/2009 |
| Population and Development: Issues and Challenges in Punjab | CRRID, Chandigarh, Punjab | IIPS, Mumbai | 04/03/2009 |
| Challenges in Human Development in India | Centre for Development Studies (CDS), Kerala | CDS | 25/01/2009 |
| Better Health Access – The Rough Road Ahead | ISEC, Bangalore | IHEPA and ISEC, Bangalore | 20/12/2013 |
Memberships
Global Development Network, Member
ICTM, scientific and review committee member
SANDEE, Member
Invitations
| Topic | Organistaion | Category | Year |
| --- | --- | --- | --- |
| Discussion on Indian Budget | NDTV | T | 2016 |
| Trade issues for the IRS probationers | NACEN and IIFT | G | 2012 |
| Basics of Trade Theories to the Indian Foreign Service probationers | IIFT | G | 2013 |
Participation in short term courses
| Couse Name | Sponsored By | Date |
| --- | --- | --- |
| Health in Numbers: Quantitative methods in Clinical Public Health Research | Harvard University | Oct-2013 |
| Refresher Course / workshop in Public Economics | NIPFP and SANEI | May-2011 |
| Orientation Course | Academic Staff College, JNU | Oct-2009 |
Books Authored
1. Authored a text book as a first Author on "Economic Regulations of Domestic and Foreign Exchange Market: Recent Policies and Problems" Book Age publication, New Delhi.2013. ISBN: 81-924901-09-09.
2. Authored a book on "Environment and Poverty: Rural Participation for Sustainable Development", A. K. Publications, Delhi, 2012. (ISBN: 978-93-80164-98-4)
3. Authored a book on 'NTFPs and Its Management in Developing Countries: Case of Indian NMIs' LAP, Germany, 2012. (ISBN: 978-3-659-16374-6)
Refereed Journal Papers
1. A. Das, P. Mohanty, M. Haque, 2016, Case on Indian Muslim Mother's Health Care Utilization: Its Patterns, Trends and Comparison, Journal of Management Research and Innovation. 12(1), 56-66 (Sage)
2. Pratap Mohanty and Ayusmati Das. 'Role of State versus Non-Market Institutions for CPRs in India: An Empirical Estimation based on NSS Data' NOU Journal of Social Science, V-II, No. 1, 2013.
3. Pratap Mohanty, "Who Should Manage CPRs? Role of Non-Market Institutions in the Indian Context", International Journal of Economics and Management Science, Vol.1 No.2, July-December 2012.
4. P. Mohanty, "Telecom Divide and Strategies for PSUs" is published in the upkram, April-June 2012, pages 35-39..
5. P. Mohanty, Information Asymmetry a Major Hindrance to e-Governance: A Study of Khurda and Mayurbhanj District of Odisha, Compendium of 15th National Conference on e-Governance, 2012
6. P. Mohanty, 'Bridging Digital Divide: The Role of ICT for Rural Development in India' ITSim, vol.2, 2008.
7. P. Mohanty, 'Mounting Foodgrain Stocks in the face of Vicious Circle of Hunger, Third Concept, Vol.18, No.210, August 2004