Program Management Section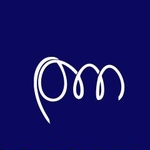 "A small group of carefully selected and carved out people with the immense responsibility and commendable talent for maintaining and running Cultural Society, this section manages to hold its own. From the smallest of tasks, as simple as distributing invites for an event, to the more complex ones such as making a backdrop, organizing, publicizing, and conducting a large scale performance, we do it all. Quite simply put, everything Cultural Society does is under our purview. We are a group of people who are first among equals, and highly motivated to work for our institute and are proud to be the caretakers of it."
"To manage the publicity, marketing and coordinate among the various sections of Cultural Society in order to have a successful and coordinated performance. Program Management, or PM as we fondly call it, has responded to this need and answered it with exemplary action. As a section, we stand out from others due to our close relations that we form with each other. The bonds that you form in this section last forever even as you leave after graduation as these are formed by working and enjoying with each other throughout the time of four years. Chapos and treats are our rituals, we believe in the motto work hard and party harder. We celebrate our success and reward good performances without a miss."
PRANJAL TALEMember
Mohit PahujaMember

Kaushal Prakashbhai Solanki
&nbsp&nbsp9808891007
&nbsp&nbspprogramme-management@googlegroups.com
&nbsp&nbspWebsite